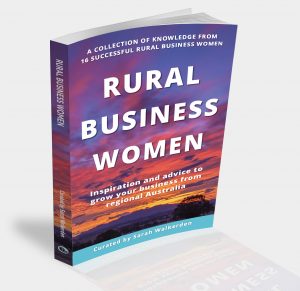 Have you ever wondered whether you could start your own successful business, from the bush, but figured you were:
• Too small – to be taken seriously
• Too remote – without any business connections.
• Too busy – that you couldn't fit the work in around family, farm or other commitments.
Or you feel you are:
• Not confident enough
• Not flashy enough
• Not 'clever' enough
• Not experienced enough
• Not skilled enough???
Many rural, regional and remote women feel the same about starting, growing and scaling their own business. And yet, many have done so very successfully.
In Rural Business Women, 16 rural businesswomen show you how they've achieved success in business – and how you can too!
Building a wildly successful business from the bush – or 'the middle of nowhere' in rural, regional or remote Australia – is indeed possible and incredibly rewarding.
You could end up setting yourself and your family up for true financial freedom and lifestyle flexibility. And your location or individual circumstances are not a barrier.
You can start and grow a business – and this book will show you how.
WHAT'S INSIDE?
Mindset – Part 1
Getting Started – Part 2
Marketing – Part 3
Systems for Growth – Part 4
Rural Business Women is a collection of knowledge from 16 successful rural business women.
The book is divided into four easy to navigate sections – Mindset, Getting Started, Marketing and Systems for Growth.
(Buy Now for $29.95 + $10 Postage)
Check out Chapter Seventeen – Keeping the Businesswoman Alive – Reinventing Yourself that was written by the founder of the Fleurieu App, Susie Williams.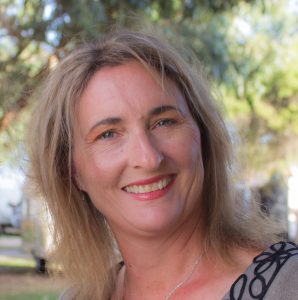 Susie is the owner and director of the Fleurieu App and a Precision Viticulture GIS (geographical information systems) consultant.
She grew up at Buckleboo, a remote part of the Eyre Peninsula in South Australia.
Her farming upbringing is the backbone of her passion for rural communities. Both her viticultural consulting and creation of the Fleurieu App are testament to her desire to help rural business and communities.
Regularly moving, thanks to her husband's work, has provided the platform for Susie to continually reinvent herself and her career.
Determined to make the most of every regional location they have lived, has created opportunities for Susie to adapt and thrive both personally and professionally.
Surviving breast cancer at the age of 40 has helped this already determined woman live life to the fullest with her family and has helped mould the resilient businesswoman she has become.
Susie has a bachelor's degree in Natural Resource Management and a Certificate in Digital Photography.
She enjoys down time in nature, hiking and camping with her family and friends. She gets inspired while competing with her fellow dragon boat team members and learning to surf with other inspiring businesswomen.
Find out more about Susie here:
www.fleurieunews.com.au
www.fleurieuapp.com
www.susiewilliams.co.nz
LinkedIn